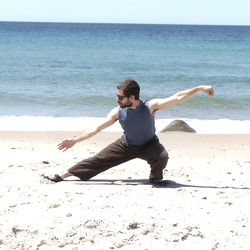 1. Tui na Healing Session- 60 minutes $100, 90 min $150. consisting of Tui na technique, Reiki, Tong Ren Therapy, Aromatherapy, Crystal healing, Auriculotherapy, Cupping, Moxa, Guasha, and Sound Healing. Tui Na is acupressure techniques similar to an acupuncturist but the practitioner lets qi flow through their body and uses pressure with the energy to open up acupoint blockages on the meridians (energy pathways) of the body of the client. The other modalities used with Tui Na give an integrative approach for optimal healing of the client's body, mind, and spirit. Each treatment is catered to the client using tongue and pulse diagnosis to determine excess and deficiencies to give the most optimal treatment of the individual. Herbs, teas, and meditation exercises may be advised to work in conjunction with healing sessions. The many facets of Chinese medicine can help with all issues ranging from asthma, sinus infections, common cold, immune system disorders- lyme disease, ms, arthritis, scleroderma, fibromyalgia, lupus, chrons disease, celiac, allergies, neurological conditions- alzheimers, parkinson's, stroke, bells palsy, thyroid conditions, cancer, back, hip, shoulder, knee, neck pain, migraines, menopause, edema, weight loss, blood pressure, cholesterol, gallbladder disease, stomach problems, intestinal conditions, skin conditions, stress, anxiety/depression disorders and  more..
Now offering new services and packages
Healing Session: Package of 3 60 min $250, Package of 6 60 min $450.
Integrates Tui Na (Acupressure), Qi Gong, Reiki, Tong Ren therapy, Medicinal Aromatherapy, Cupping, Moxa,Guasha, Auriculotherapy, and Crystal healing, Sound Healing
Ionizing Detox foot bath- 45 minutes $60.
Fire Cupping- 45 minutes $75.
Detox package- Foot bath, Cupping, Auriculotherapy- 90 minutes $120.
Private Qi Gong and Tai Chi– 60 min $75.
Package of 3 $195. Package of 6 $360.
Foot bath with healing session- 90 min $150.
Tong Ren Therapy-Long distance healing 15min $30 30 min $45.
Long Distance Healing Session-
60 Min $80. The first consultation we will talk about what is needed for you and go over what essences and stones will be good for you. They can be purchased and shipped to you. We will then work with these for the sessions. A session will consist of Qi Gong exercises to open up the energy flow in your body, Chanting, Aromatherapy, Crystal Healing, Reiki, Sound healing, and Tong Ren Therapy. Lifestyle changes, diet, nutrition, teas, and herbs will be discussed. Also processing any mental/emotional/spiritual constructs that arise during the session.
Grounding sessions- Earthing Qi Gong, Auriculotherapy, Crystal healing, Aromatherapy, Reiki, Sound Healing. $60
30 Day programs 
Liver and Gallbladder Flush Consultations,
Kidney Cleanse,
Enhance immunity,
Ease Allergies,
Improve digestion,
Weight Loss,
Inflammation, and more…
11. Qi Gong and Tai Chi instruction at home, office, hospitals, wellness fairs, schools, senior centers. retreats, churches $100 per hour.
Office hours:
​Wednesday, Thursday 10-6
at Wu Healing Center
45 South Main Street Suite 100
West Hartford 06107
Mondays, Fridays, and Saturdays 10-6
Middletown, CT 06457
e-mail chiforhealing@gmail.com or
Call 860-593-8397 to make an appointment today!